ENT Departement Persahabatan Hospital in collaboration with Indonesian ORL-HNS society, in accordance to support the vision of the hospital to become a leading respiration center in Asia Pacific, organize a biennial continues medical education in form of symposium and workshop. We emphasize to always serve a collaborative issues with other departement to give a better insight for all medical professionals.
The symposium first started in 2015 with the theme "UNITED AIRWAY DISEASE - The Integrated Management Strategy in Pediatric and Adult", followed with the next symposium in 2017 "2nd UNITED AIRWAY SYMPOSIUM - The Comprehensive Management of Obstructive Sleep Apnea in Pediatric and Adult".
Now, in 2019 we present a new name "3rd UNITED AIRWAY FRIENDSHIP SYMPOSIUM (UAFS)". The theme for this year will be "Unravel The United Airway Issues in Pediatric".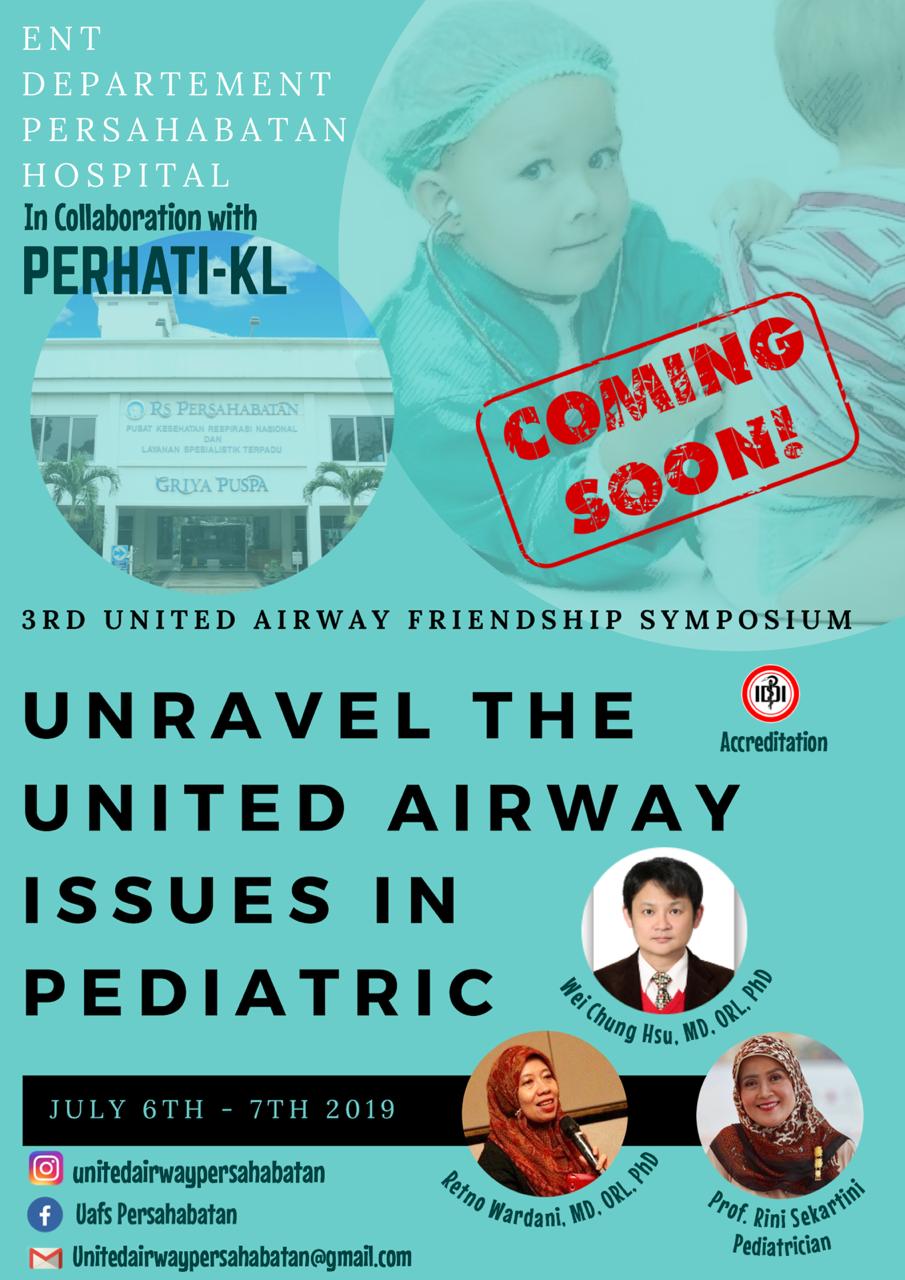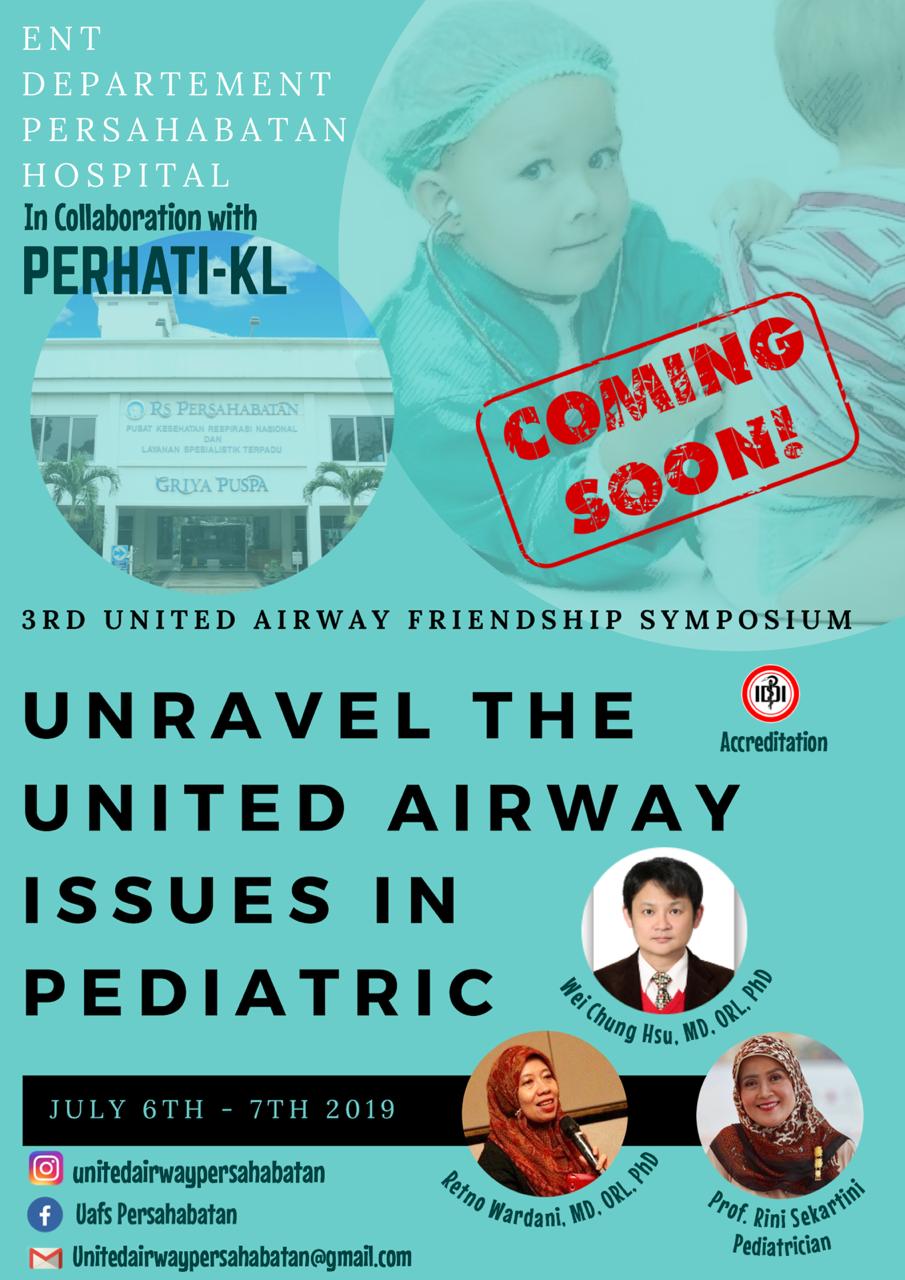 Download file!